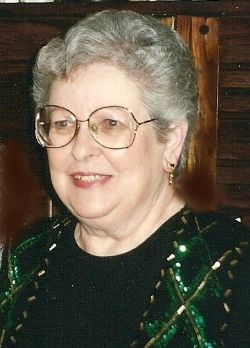 Mary Nita Wing

Mary Nita Wing
May 1, 1934 - April 21, 2022
Mary Nita passed away on April 21, 2022 at her home in Lake Jackson, TX.

She was born on May 1,1934 in Beaumont, TX. Mary Nita graduated from South Park High School in Beaumont, class of 1952. In 1953 she married Milton Silas Wing also from Beaumont. In 1954 they moved to Lake Jackson where they raised their family and made lifelong friends. A life well lived.
She was a member of the philanthropic Beta Sigma Phi social sorority group since 1960. She was a life member and supporter of the Wing Family of America, Inc., Wings of Texas and Wing Fort House in Sandwich, MA. She was a contributor and former board member of the Lake Jackson Historical Museum.

Mary Nita enjoyed extensive travel with her husband and family. She loved her road trips and exploring her Louisiana roots. They shared many happy days at their second home in Point Blank on Lake Livingston.

She was an avid collector of unique and antique kitchen utensils she found in her travels. An excellent cook, she enjoyed sharing her recipes and learning of new dishes from all of her friends. She always had a book in her hands and reading gave her endless pleasure. Thanks to her the holidays were always celebrated in style.

Mary Nita was preceded in death by her husband Milton of 56 years, her parents Hart and Olite Berwick, brothers Ronnell and John Berwick.

She is survived by daughter Ginger (Bill) Schmidt of Jones Creek and sons Phillip Wing of San Antonio and Clifton Wing (Sharon) of Round Rock. She will be missed by her beloved grandchildren, Christina Wing (Daniel Copeland) of Round Rock, Eric Wing of Austin, Amy Wing (Bradley Wheeler) of Katy, Benjamin Wing of Round Rock and great grandchildren Ethan, Caleb, Garrett, Leah, Eleanor, Cayden and Ryleigh along with her nieces and nephews.

The family extends their appreciation to her special friends, Isidra and Lydia and all of her caregivers.
We will celebrate her life on Saturday, May 21st at the Lake Jackson Historical Museum from 4:00 – 6:00. Please join us.

In her honor listen to a Willie song, read a great book or enjoy a good meal. In lieu of flowers, a donation may be made to LJ Historical Museum, 249 Circle Way, Lake Jackson, TX 77566 or Military Moms & Wives of Brazoria County, P.O. Box 2345, Angleton, TX 77516.