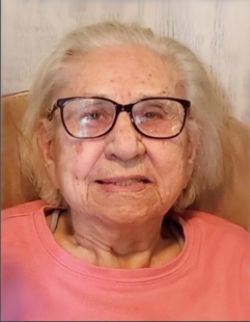 Rosie Charlotte Langford

Rosie Charlotte Langford
October 21, 1926 - May 3, 2022
Rosie went to live with the Lord on May 3, 2022. She was born in Denver, Colorado, on October 21, 1926, to parents, John and Martha Macklberg.

Rosie lived in Brazoria County for 50 years. She worked at the Brazosport Facts, where she would retire from.

She is survived by two sons, Floyd Langford, and spouse, Linda, Lloyd Langford, and spouse, Janie; 12 grandchildren; 30 great-grandchildren; and two great-great-grandchildren.

Rosie was preceded in death by her parents; husband, Floyd Langford; one son, Everette Langford; two daughters, Donna Schoals, and Sandra Langford; one granddaughter, Christine Battistoni.

Please send condolences to www.lakewoodfuneralchapel.com.