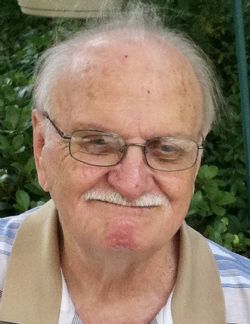 Donald David Rumley

Donald David Rumley
January 7, 1932 - May 11, 2022
Donald David Rumley, 90, passed away on May 11, 2022.

He is survived by his wife Lola Beatrice Rumley of Lake Jackson, TX his daughter Ann Morich (Randall) of Fresno, CA, his daughter Donna Westphall (John) of Nashville, TN, stepson Mike Crumrine (Janie) of Angleton, stepson David Crumrine (Kathy) of Danbury, TX, 10 Grandchildren and 13 great grandchildren.

Don was born and raised in El Campo, TX to Charles Rumley and Anna Gresham Rumley. He had five sisters and 1 brother. Don attended Wharton Jr. College then Southwest Texas University where he received his Masterís degree in History and his teaching certificate. After serving in the army during the Korean War he taught High School in Port Lavaca, TX, Port Arthur, TX and Palastine, TX until he began educating adults in the Texas Department of Corrections until he retired.

Special thanks to family friend Shirley Preston of Lake Jackson, for her concern and help during the past years.

The family wishes that in lieu of flowers that you make a gift or donation to the charity of your choice in Donís name.

No funeral services are planned.