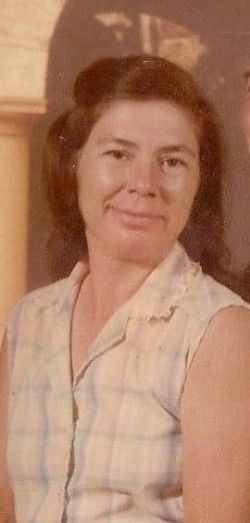 Doris "Janie" Jane Taylor

Doris "Janie" Jane Taylor
February 9, 1943 - May 16, 2022
Doris Jane Taylor, known affectionately as Janie, Mom, and Grandma, of Lake Jackson, Texas, passed over from this world into her Heavenly home on May 16th, 2022. Janie was born in Freeport, IIllinois, on February 3, 1943, to Ralph and Katherine Meyers. As a child, her family moved to Texas. In 1957 she met Roger Clark Taylor and became his wife on July 17,1958. They expanded their family with 11 children and lived most of their married life in their Willenberg Drive home in Lake Jackson. In addition to their 11 children, 39 grandchildren, and 31 great grandchildren, Janie's final breaths were taken surrounded by family in the home she and Roger shared on May 16. Her life was well lived and her impact on others will be felt for generations to come.


Roger and Janie met in Clute, Texas, at McDonald's, a Drive-in-Burger place when a friend, Edward Peveto, introduced Roger to a car load of girls. When he saw Janie, it was love at first sight. While courting her for 6 months, Janie and her family moved several times and Roger followed them. Her parents told Roger if he wanted to marry Janie, he would have to join the service and get a trade. Roger joined the Navy in March of the same year. They were married by the Justice of Peace in Elgin, Illinois. Janie's parents,Katheryn and Ralph, signed for Roger and Janie, because they were under the legal age of being married.


During their marriage, Janie and Roger were blessed with eleven children. While Roger was in the Navy, they lived in Pennsylvania. They soon found a lasting home in Lake Jackson, Texas. Janie's children remember summer's at Surfside, trips to visit family in Beaumont, etc. 10 of her children graduated from Brazoswood High School and she was immensely proud of their accomplishments in life.


Janie loved children and invited them into her home as often as possible. At any given time she would have 8 to 12 grandkids following her around like ducklings. She encouraged a love of nature and imagination in her grandchildren with several adventures from picking black berries in the spring, camping and swimming in the summer, riding bicycles around town, even taking 6 of the grandkids on a bike ride all the way to the beach. Janie spent countless hours in her backyard that will serve as lasting and heart-warming memories and had a massively beautiful flower garden that has been and still is enjoyed by many. Janie loved doing arts and crafts, she would draw, sew, do wood work to give things to each or her kids and grandkids. Everyone had a Cecil, doll, blanket, quilt or other item crafted specially for each child. The holidays and seasons were celebrated and made magical by Janie. Holidays always included music, singing, and even a few dances with her life loving love, Roger. She found joy spending the holidays with family and friends, and she treasured those times when everyone was able to make their way home.


Throughout her life, Janie was a known caretaker of stray animals, plants, and people. She would take a wounded animal, dying plant, or hurting person and steadily breathe life into them. Her garden was extraordinary, her pets were spoiled, and the people she touched carry her strength with them.



Janie is preceded in death by her parents Ralph and Katheryn Meyers.


She is survived by her husband, Roger Clark Taylor; her sisters, Kay and Judy; her brother Ralph and her 11 children Cathy, Mary, Carol, Roger, William, Elizabeth, Richard, Robert, Misty, Billy, and Jerry; her 39 grandchildren; and 31 great grandchildren.


An account has been set up at TDECU In Lake Jackson, Texas, to help the family with funeral and medical costs. Contact Cindy Taylor for details if needed.


Celebration of Life for Janie will be held Saturday, May 21st, at the Cornerstone Church Of Nazarene on Hwy 332 3007 Tx 332W Lake Jackson, TX, at 10:00AM.