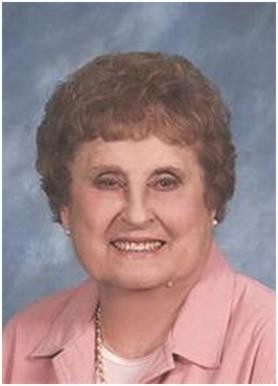 Mary F. Janik

Mary F. Janik
March 9, 2011
Mary F. Janik, 85, of Clute, TX passed away at her home on Wednesday, March 09, 2011.
Mary was born in East Bernard, Texas and graduated from Bernard Prairie High School. She married the love of her life, Raymond Janik, in 1946. They made their first home in Freeport, TX and later moved to Clute, TX. Mary was a consummate wife, mother and accomplished cook. Her warm personality endeared everyone to her and her compassion for others was exercised through her dedication to family, friends and her work through Christ.
Mary is survived by her son Richard and wife Amy; daughter Elizabeth and husband Dennis Ganstine; Grandchildren Ryan and Kiley Janik, Amanda Gallagher and Carolyn Ganstine; sister Virginia Verm and husband Cecil and numerous God Children and nieces and nephews.
The family will greet friends at the Lakewood Funeral Chapel on Friday, March 11, 2011 from 5:00-8:00 p.m. with a rosary held at 6:00 p.m.
The funeral service will be held on Saturday, March 12, 2011 at 12:30 p.m. at St. Jerome's Catholic Church with Father Jim officiating.
Pallbearers will be: Larry Janik, Norbert Janik, Charlie Janik, Richard, Michael, Charles and Steven Verm and Paul Dobson.
Honorary Pallbearers will be Cecilia Kutach, Justine Keprta, Helen Roznovsky and Allyene Psencik.
In lieu of flowers, the family requests that donations be made in Mary's name to the Methodist Hospital Cancer Center in Houston, TX.
Final arrangements by the Turner family at Lakewood Funeral Chapel.