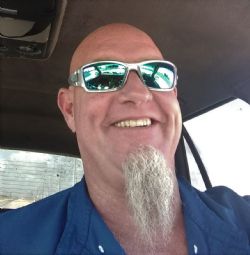 Toby Chad Austin

Toby Chad Austin
April 17, 1970 - July 16, 2022
Toby C. Austin, 52, of Freeport, Texas passed away Saturday, July 17, 2022.

Born on April 17, 1970 in Independence, Kansas to parents Steve and Rhonda Austin.

He loved the outdoors and loved to fish.

He was preceded in death by his grandparents, mother Rhonda Austin; Aunts, Claudia Austin-Tritabaugh and Vickie Stonecipher.

He is survived by his children, Brendon Austin and wife Felicia (Angleton), Cody Austin (Clute), Aneva Austin (Clute) Josiah Allen and Rinnah Allen (Alvin); Father, Steve Austin and wife Gay Nell (Freeport) sister, Amy Austin (Witchita, Kansas); 5 grandchildren and many more family members and friends.

Memorial Service will be held from 3-5pm on Saturday, July 30, 2022 at the Freedom House, 800 N Ave F, in Freeport, Texas.