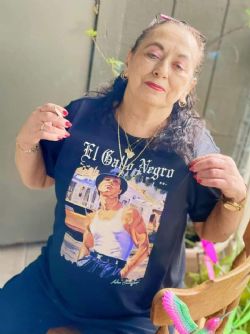 Diane Carreon

Diane Carreon
April 28, 1962 - July 22, 2022
On Friday, July 22nd, 2022 Diane Carreon "Nanie", loving mother,
grandmother, sister and friend passed away at the age of 60. Nanie had a
passion for people, plants and animals. She enjoyed her T.V shows, scary
movies and listening to oldies music. She will be remembered for her
mesmerizing green eyes, and the love she showed her family. She was
preceded in death by her mom and dad Rudolfo and Gloria Carreon, and
sister Sylvia Morales. She is survived by her four kids: Lisa Carreon
(Dianna), Mark Lopez, Jeannie Ruiz and Sofia Carreon. Grandchildren:
Michael and Gloriana Perez. Siblings: Margie Garcia(Robert), Rudy
Carreon(Jessica), Mike Pena(Joanne) and Alice Garcia(Pablo). A host of
nieces and nephews. Nanie was loved by many and will be truly missed.
A celebration of her life will be held on Saturday, July 30th, 2022 at New
Hope Missionary Baptist Church, 1039 Wilson Rd, Clute, Tx 11:00am. Family will
receive friends at the church at 10:00am until the service.