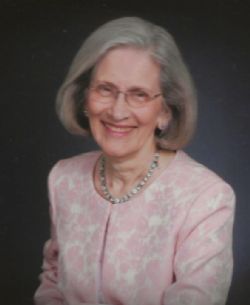 Lillian Ann Sablatura

Lillian Ann Sablatura
June 27, 1938 - July 24, 2022
Lillian Moeller Sablatura of Brazoria, Texas, passed away on Sunday, July 24, 2022 at the age of 84.

Born on June 27, 1938 to Edward Moeller and Antonia Popp Moeller in Nada, Texas. She grew up with her older sister (Clarine) and younger brother (Edward) on the family farm. Lillian married Edward Sablatura on October 17, 1957. They lived in Freeport and Jones Creek for 8 months where they were members of St. Mary Star of the Sea Catholic Church at which Lillian became a member of the Catholic Daughters. They then moved to Lake Jackson where they spent the remainder of their married years until Ed passed in 2003. In 2007 Lillian moved to Brazoria where she resided until her death.

Lillian was a charter member of St. Michael's Catholic Church and loved her church family dearly. She taught CCE there and was a charter member of Our Lady Queen of the Lake Catholic Daughters 2364 of Lake Jackson. She was also a member of the Catholic Life Insurance organization from the age of 16 and later served on the board for several years. In 1973 she and Ed established Sablatura's Office Centre and Furniture which she managed until 2003 when she retired to care for her mother in law. Lillian was also a sponsor of the Maryknoll Missionaries (a Catholic charity) where her cousin, Edward Schoellmann, is a priest. Her family was fortunate to be able to visit his parish in Africa in 1982. She also served as a director for First State Bank for 6 years and thought highly of everyone at the bank. She always spoke of how the people there felt like family.

Lillian loved her family and enjoyed being involved in all of her children's activities. She was always helping with Girl Scouts, school activities and programs. She really enjoyed family camping trips, cruises and traveling abroad, especially to Germany and the Czech Republic. Ed was her favorite travel partner, but she sure loved the company of her family and friends, too. Some of Lillian's favorite pastimes were dancing with Ed, playing dominoes and bingo with her church group, monthly dinners with the "No Name Dinner Club", and spending time with her grandchildren and great-grandchildren.

Lillian is survived by her brother, Edward Moeller, Jr.; Children: Loretta Meyer (Reverend Glenn); Mary Jones (Robert Sr.); Teresa Sablatura; Edward Frank Sablatura Jr. (Carri). Grandchildren: Rachel Brothers (Brent), Robert Jones Jr., Matthew Schilhab (Kaitlyn), Joshua Meyer, Luke Schilhab (Allie), Christopher Meyer, Caroline Sablatura, Trey Sablatura. Great-grandchildren: Ben & Lily Brothers; Madilyn, Emersyn & Briarlyn Schilhab; Nash & Kennedy Schilhab (due in September).

In addition to her parents, Lillian is preceded in death by her husband, Edward Frank Sablatura Sr.; sister, Clarine Gold and great-grandson Cal McCoy Schilhab.

The family will welcome friends and loved ones on Monday, August 1st, 2022 at St. Michael's Catholic Church in Lake Jackson. Visitation will be from 6:00 p.m. to 7:30 p.m. with the rosary to follow. Funeral mass will be held at 10:00 a.m. on Tuesday, August 2, 2022 at Saint Michaels Catholic Church and then precede to burial at Restwood Cemetery and then back to the church for a meal and to visit with the family. Pallbearers will be Lillian's grandsons: Robert Jones Jr., Matthew Schilhab, Joshua Meyer, Luke Schilhab, Christopher Meyer and Edward Sablatura III (Trey).

In lieu of flowers, donations can be made to the church that Lillian cherished, St. Michael's Catholic Church, Catholic Daughters or St. Vincent de Paul Society. All are located at 100 Oak Drive South, Lake Jackson, Texas, 77566. Or to the International Catholic Mission Movement: Maryknoll, P.O. Box 301, Maryknoll, NY 10545-0301 or the charity of your choice.