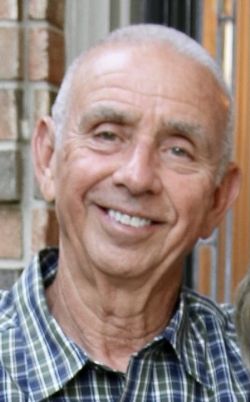 John Dudley Merritt, Jr.

John Dudley Merritt, Jr.
March 10, 1947 - September 26, 2022
John D. Merritt, Jr. passed away on Monday, September 26, 2022, at the age of 75. He was born on March 10, 1947, in Wilmington, NC. Johnny grew up in Freeport, Texas, and graduated from Brazosport High School in 1965. After high school, he joined the military to serve our country in the United States Army. Post military, he continued his education, earning a bachelor's degree from Stephen F. Austin State University. Johnny pursued a career in education while following his passion for health, fitness, and athletics, becoming a coach.

Coach Merritt worked for several schools, including Clute and Lake Jackson Intermediate, Albright Middle School, and Livingston High School, but his time coaching varsity football and track at Alief Hastings High School was the most special to him. He cherished his lifelong connections with past players and was proud of the men they had become.

Johnny married his high school sweetheart and the love of his life, Sue Taylor. After high school, the two went their separate ways. During a military leave of absence, Johnny returned home for a weekend, saw Sue out on the town, and had a note sent to her on a napkin that read, "I have never stopped loving you". The rest is history.

Johnny and Sue had two boys, Scott and Michael. He dedicated his life to those boys spending countless hours hunting, fishing, exercising, and practicing baseball. He never hesitated to drop what he was doing to spend time with the boys. Johnny also had a beloved golden retriever named Sadie. If you've known Johnny over the past 10 years, then you also know Sadie. She was his sidekick, walking buddy, camping excursion partner, and even his golf caddie.

Johnny was preceded in death by his father, John Merritt, and his mother, Willie May Rice-West.

He is survived by his wife, Sue Taylor Merritt, son, Scott Merritt and daughter-in-law, Jeannette Merritt, son, Michael Merritt and daughter-in-love, Tisha Obregon, grandchildren, Preston Merritt and Anne-Marie Merritt, sister, Louise McNally, and brother, Marty Merritt.

Johnny's legacy stretches beyond his family, having coached and mentored hundreds of student-athletes over his 27-year career, but his ultimate legacy is the strength of the family bond he created with Sue and the boys. It was only fitting that in his final hours here on earth, he was surrounded by the legacy he created.

Rest in peace Johnny Merritt, we love you so much!

The family will receive friends on Tuesday, October 4, 2022, from 5:00 pm - 7:30 pm at the Lakewood Funeral Chapel - 98 Dixie Dr, Lake Jackson, TX 77566.