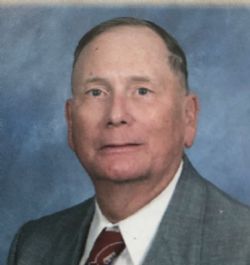 Edward John Rosser, Jr.

Edward John Rosser, Jr.
January 24, 2022 - October 23, 2022
Funeral services for Edward John Rosser, Jr., age 77, of Lake Jackson, Texas will be held at 10:00am on Thursday, November 3rd 2022 at Saint Michael the Archangel Catholic Church (100 Oak Drive South-Lake Jackson, 77566) with Rev. Dwight Canizares officiating. Public viewing will be held at Saint Michaelís at 10:00am followed by a rosary at 10:30am and mass at 11:00am. Meal will be served immediately following service in the Msgr. Leo Hall.
Biography:
John was born January 24, 1945 in San Antonio, Texas. Graduated from the University of Houston with a Bachelor of Science degree in Chemical Engineering and a Master of Science degree in Chemical Engineering. John and his father would regularly go hunting in the Texas hill country west of Austin. Johnís retired from the Dow Chemical Company and then went back to school to obtain a Master of Science degree in Theology from the University of Saint Thomas. John never married or had children but instead dedicated himself to the betterment of his community and church. To assist in his endeavors to improve his community, John became a Master Gardner promoting the planting of flowers to increase the population of butterflies and vegetables to feed the soul. Johnís volunteer service to the church held no bounds as he had become a rock upon which they could lean.
John was preceded by his mother, Marymarie Elizabeth (Sperling) Rosser (1982), father, Edward John Rosser, Sr. (1993), and stepmother Eunice Mary (Fields) Rosser (1991).
Pallbearers will be:
Kirk Calhoun, James Carrasco, Doug Gipson, Xavier Sendejo, David Koranek and Aaron Ware.
In lieu of flowers, please make a memorial donation to the Our Lady Queen of Peace Catholic School, The Sister Antoinette Endowment Fund, 1600 Hwy 2004, Richwood, Texas 77531. Please call 979-265-3909.