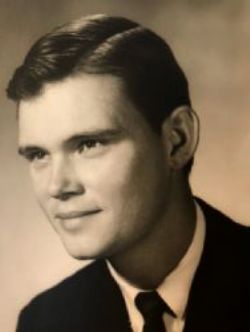 Kendall "Ken" Dwight Willbanks

Kendall "Ken" Dwight Willbanks
January 27, 1945 - November 3, 2022
Kendall D. (Ken) Willbanks, a lifelong resident of Lake Jackson, passed away on November 3, 2022 at the age of 77. Ken graduated from Brazosport High School, then went on to Wharton County Junior College and the University of Houston before enlisting in the US Army and serving his country in Vietnam. After his service, Ken had a long career at the Dow Chemical Company.

Ken was preceded in death by his parents K.D. and Elinor Willbanks and his brother Greg Willbanks, all of Lake Jackson. He is survived by his sister Lou Chachere and her husband John of Houston, TX, and sister-in-law Genette Willbanks of Spring, TX. He is also survived by three nieces Gina Willbanks (Jeff Pretzel), Ginny Morrison (Nick), and Carolyn Starr (Stephen) all of Houston, TX; and one great-niece, Lillian Starr.

An informal graveside service for family and friends will be held at Restwood Memorial Park at a later date.