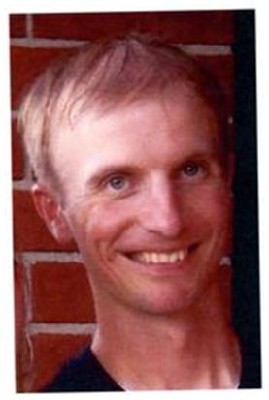 Michael Anthony Davis

Michael Anthony Davis
April 9, 2011
Michael Anthony Davis, age 33, of Lake Jackson, Texas passed away on Saturday, April 9, 2011.
The family will receive friends Wednesday, April 13, 2011 at the Lakewood Funeral Chapel from 1:00-9:00 p.m. with a wake held at 5 p.m.
The funeral service will be held on Thursday, April 14, 2011 at 5:00 p.m. at the Most Holy Trinity Church in Angleton, Texas.
He attended Angleton schools all his life and married his high school sweetheart. Together they had two precious children through whom he will continue to live.
Everyone knows Michael bled maroon, first as a Texas A&M Aggie, and then as a Columbia-Brazoria ISD coach for eight years. He coached basketball, track and football and taught Texas History at West Brazos Junior High.
Michael majored in political science but teaching/coaching became his dream job.
He was passionate about children and loved inspiring them to learn. He enjoyed golfing and fishing but his biggest joy was spending time with his family. He loved teaching his son how to play sports and watching his daughter dance to the radio.
Michael is survived by his wife, Tien Davis, son Anthony, 4, and daughter Ashlinh, 2, and his parents, Dennis and Linda Davis, of Missouri City, sisters Kelly Warnken, her husband Joey of Pleasanton, Texas and Leigh Farris and her husband Darren, of Angleton.
He also is survived by in-laws Thanh and Quynh Duong of Angleton, sister-in-law Chi Rocha and husband Joe of Lockhart, Texas; nieces and nephews Emily, Hannah and Abigail Warnken; Owen, Aidan and Teagan Farris and Alejandro Rocha.
Pallbearers include Warren Davis Jr., James Fuchs, Joe Rocha, Darren Farris, Joey Warnken and Garland Arnold.
Honorary pallbearers will be the coaching staff from Columbia-Brazoria ISD.
In lieu of flowers, please make memorial donations to Anthony and Ashlinh's college fund. Until an account is established, checks can be made out to Tien Davis and sent to 203 Majestic Oak Circle, Lake Jackson, TX 77566.