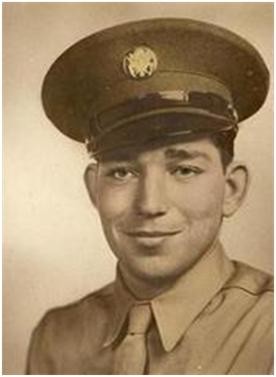 Vernon "A" Hendrick

Vernon "A" Hendrick
January 26, 1924 - April 12, 2011
Vernon A. Hendrick, 87, of Angleton, Texas, passed away April 12, 2011, in Wharton, Texas.
He was born January 26,, 1924 in Sinton, Texas.
He served in the Army during WWII and was stationed in the Philippines, Australia, New Guinea, and Japan from 1943 - 1945; retired from Ironworkers Local 135 and loved his home town of Clegg, Texas.
He is survived by Peggy T. Hendrick, wife of 63 years; son, Gerald V. Hendrick, 62; daughter, Pamela Hendrick, 57; grandsons Brian Jones (Leigh), Gerald Hendrick II, and Nathan Hendrick (Jeanette); great grandchildren, Brent Jones,, Elizabeth and Matthew Eakin, all of Angleton, Texas; and sister Patricia Ham of George West, Texas. He was preceded in death by his parents, Paul and Elma Hendrick; three brothers, Sidney, Paul Jr., and James O. Hendrick.
Graveside services will be announced at a later date and will be held at the Clegg Cemetery, Clegg, Texas.