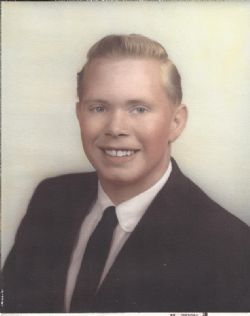 Vernon Neal Foger

Vernon Neal Foger
July 7, 1935 - July 7, 1935
Vernon Neal Foger passed away July 7th on his 78th birthday. He was a resident of Lake Jackson for the last 14 years. Born in Red Oak, Iowa to Russell and Rheva Foger, Neal grew up in Gilman City, Missouri and attended the University of Missouri where he majored in Business. He was a mortgage banker in various banks located across Missouri, Kansas and Texas. His hobbies included bass fishing, reading, and watching the Astros.
Neal was preceded in death by his parents and his grandson Matthew Foger and is survived by his loving wife of 52 years Lucille A. Foger and three children: Vince Foger & his wife Janice of Sandy, UT; Marci Reese and her husband Troy of Frisco, TX; Eric Foger & his wife Sonia of Lake Jackson. Neal is also survived by seven grandchildren: Scott, Aimee, Meagan, Peyton, Spencer, Olivia and Isabella and three great grandchildren Gavin, Dexton and Charlie. Neal is also survived by his brother Earl Foger of Gilman City, MO.
A funeral mass will be held at St. Michaelís Catholic Church in Lake Jackson on Friday, July 12th at 10:30 AM.