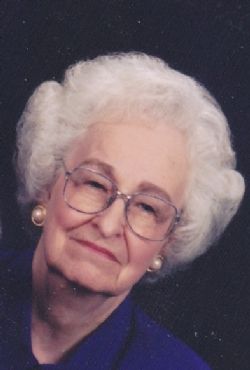 Laverne LaVera Siemers

Laverne LaVera Siemers
October 10, 1920 - May 30, 2015
LaVerne Bowman Siemers passed peacefully from this earth to her heavenly home on May 30, 2015, at the age of 94. Born on October 10, 1920, in Loranger, Louisiana, LaVerne resided in Freeport, Texas, for sixty-one years before moving to Georgetown to be near her daughters. She was a teacher and librarian; longtime member of Velasco Baptist Church and most recently Crestview Baptist of Georgetown, Mamie Circle, fifty plus years Alpha Delta Kappa, TRTA; and most importantly a loving mother, grandmother, great-grandmother and friend. Preceded in death by her husband of 55 years, Donald, LaVerne leaves behind two daughters, Gloria Appelt, Donna Stankovich and husband Mike; three grandchildren, Brandon Appelt of Houston, Krista Roznovsky and husband Nicholas of San Francisco, Sheridan Pollard and husband Jason of Houston; two great-grandchildren, Alexander and Tessa Roznovsky; and numerous relatives and friends.

"Death leaves a heartache no one can heal, but love leaves a memory no one can steal."

Arrangements by the Turner family, Lakewood Funeral Chapel, Saturday, June 6, 2015, 10 a.m. Visitation on Friday, June 5, 2015, 6-8 p.m.